Skitali – Athos Boudourakis
---
Athos Boudourakis/ Pathfinder
Each sentient being on this planet, starts to carve their path in life from the day they are born. Taking decisions and struggling to achieve certain goals, which in most cases do not reflect their true desires, but rather a set of tasks and quests established by society and previous generations. Eventually, we are affected by those "false" directives that derail us form our desired path and only realize our mistakes when it's already too late.
Licenses:
Images: The heart in the beginning is by George Tymvios as part of the continuation of the video making. All the rest of the footage and images are taken personally by me with no copyright infringements.
Music: All sound effects and music were created, performed and written by me as well. No accreditation pending.
'σκυτάλη' (skitali) is an innovative online project that aims to create a video archive able to show and project the progression of an idea. 'σκυτάλη' (skitali), meaning baton, is similar to a relay race; the artist hands over his/her 'work' to the next artist to continue.
The project will create a chain of interrelated videos. All together, these videos form a single narrative. The artist who holds the 'baton' can intervene, continue and develop this chain of works. He/she is also the one responsible for choosing the next artist. The artists have two months to create their work.
The project 'σκυτάλη' (skitali) aims to create a platform for video artists all around the world and an archive of those videos. The project does not have any subject/theme restrictions. The videos will reflect the current social, economic and political concerns of the artist.
Eleni Skoulia
Vaso Hadjoulli Sergiou
Marianna Christofidou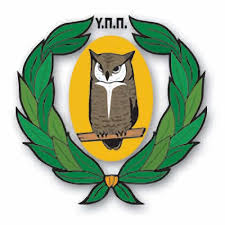 With the support of the Ministry of Education and Culture